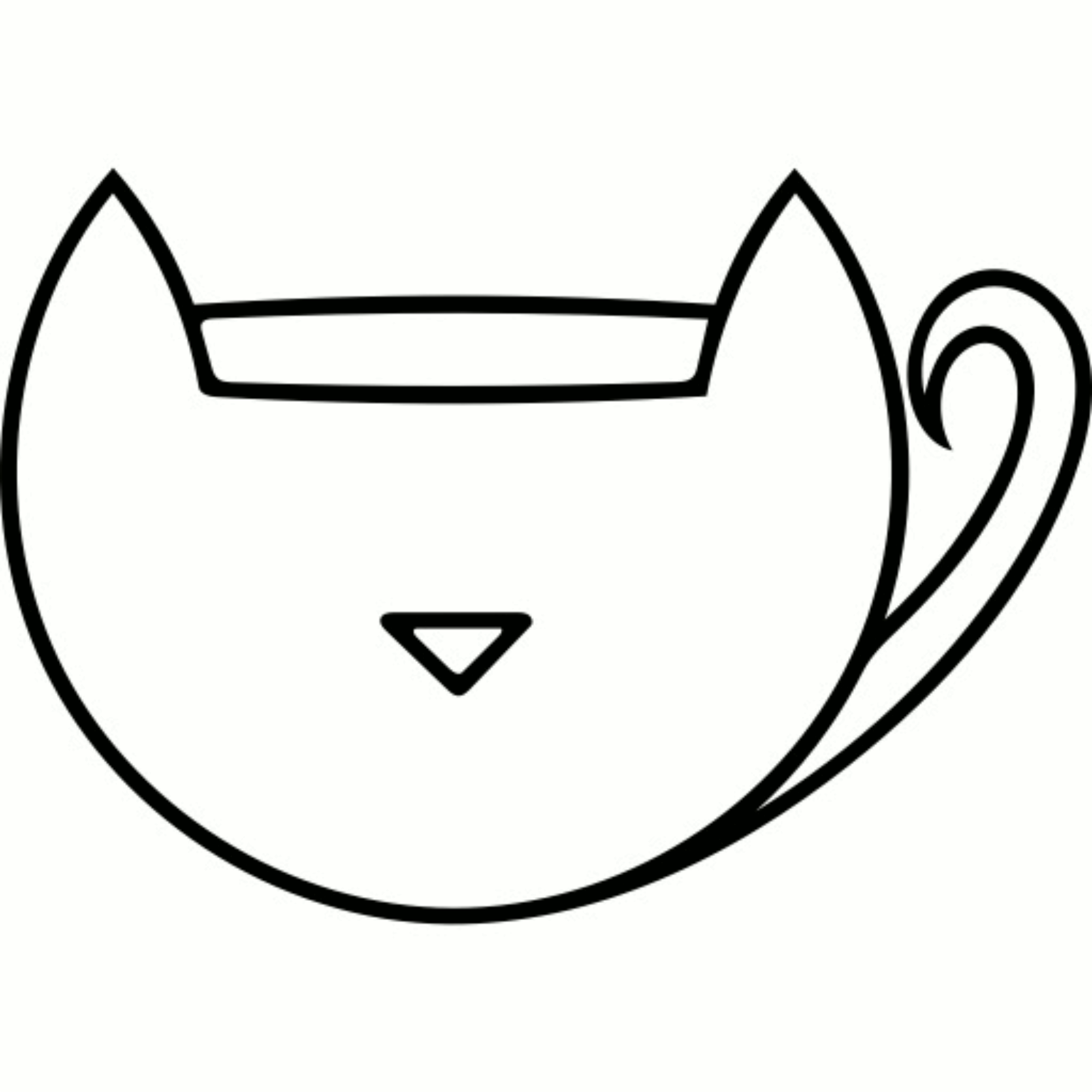 Site Title
Site TitleHHHobER
Where is Hobart Cat Cafe? Located at 269 Elizabeth Street, North Hobart, near the corner of Tasma Street, we're
readily accessible by car, foot and public transport. Unmetered on-street parking is available on both Elizabeth and
Tasma Streets, as well as nearby Church Street. A leisurely thirty-minute walk from Hobart's waterfront will get you to
our front door, as will a twenty-minute walk from the CBD or five minutes from the North Hobart shopping precinct.
Metro Bus services 500-522 to and from the Northern Suburbs all stop directly outside the cafe (stop 5 in either direction). Bus frequency is approximately every ten minutes weekdays, every twenty minutes Saturdays and twice an hour Sundays and public holidays. Click here for detailed Metro route maps and timetables.
​
​
How do I book? Booking your visit to the cat cafe could not be easier! Click through to our booking page to book in directly or contact us in person at the cafe, via facebook or by calling us on 03 6285 9971 during opening hours. General admission into the cat room is just $10 per person or $5 each for our 9am Monday to Friday sessions (more on that later!). Entry for children under three years of age and for support workers and accompanying carers of Companion Card holders is free.
​
To confirm your visit payment may need to be made at the time of booking as guests to the cats are limited to ensure their comfort and to give you the best experience possible. Payment can be made via PayPal if booking online, credit or debit card over the phone or cash or card in person. Holders of Entertainment Book vouchers or any other third-party discount scheme will need to book over the phone or in person and not online. Children thirteen years and under will need to be accompanied by a supervising elder at all times to ensure both their and our cats comfort. To qualify for the 9am weekday sessions all members of your booking must arrive before 9.30am - anyone arriving at a later time will be charged the standard admission fee.
I can't make it to my booking! What now?! Unfortunately we're unable to refund your booking due to non-attendance. All bookings are transferrable and you're more than welcome to pass your space onto a friend or family member or reschedule your visit to a later date. We're also happy to hold your booking indefinitely if you are unsure of when you will be able to make it in. Please contact us on 03 6285 9971 during opening hours with any questions.

Can I eat in with the cats? You sure can! We've worked very closely with Hobart City Council's Environmental Health Unit to allow us to operate the first cat cafe in Australia with a full commercial kitchen installed onsite giving you a full breakfast, lunch, snack and drinks menu to choose from once you've made yourself comfortable in the cat room. To comply with current environmental health regulations all food and beverages taken into the cat room must be served with disposable plates, cups and cutlery and collected from the front counter. Our friendly cat room attendant will let you know when your meal is available for collection, as well as hold the doors into the cat room for you and wrangle the cats to ensure picking up your order is a breeze!
Keeping the environment in mind we use only Biopak plates, bowls, cups and lids and cutlery which is made from 100% plastic-free plant-based material, FSC certified, carbon-neutral, biodegradable and completely compostable. Alternatively if you'd prefer to use crockery and metal cutlery please inform staff when ordering and we can serve you food and beverages in the conventional cat-free cafe area. You're also welcome to bring your own Keep Cup style cup and cutlery but please note we won't be able to wash it for you after use.

Are there any rules? Whilst we try and keep your visit as casual and relaxed as possible there are a few rules to ensure the comfort and well-being of both yourself and our furry staff members. Our cats have all been selected for the cafe based on their personalities and ability to tolerate groups of random strangers visiting them but in order to keep them feeling secure and comfortable in their environment we ask that at no time do you attempt to pick up or restrain any of them. Doing so may cause the cats to become agitated, stressed or frightened. Similarly our cats are provided with plenty of safe spaces to retreat to if they need some time out, including the cat wall, the upper areas of the cat towers, under and behind couches and the cat retreat accessible through the cat flaps in the twin doors. If they choose to take a moment to themselves whilst being patted or played with please allow them some time and space to regain their composure.

As tempting and fun as it is we also ask that you do not feed the cats or tempt them with food during your visit. Many human foods such as chocolate, coffee and dairy are not cat friendly and can cause serious illness and even death to our furry friends. Our cats have three meals a day and are very well fed so please don't believe the meows! Some common items are also not permitted near our cats as they may be poisonous or pose health risks. Flowers and plant material, herbs and spices, medications, long threads and string, foam, beads and wadding from toys, perfumes, alcohol-based sanitisers and other cleaning and personal hygiene products may be toxic or dangerous to cats if licked or consumed. If in doubt please see staff and if needed we'll look after your items in the main section of the cafe during your visit and remember to keep all bags and belongings secure.

To help keep little hands and claws separated please ensure that all visitors under 13 years of age are accompanied and supervised by an adult at all times whilst in the cat room.

On a more serious note rude, aggressive, destructive, dangerous or violent behaviour will not be tolerated in any area of the cat cafe and any visitors exhibiting such behaviour will be asked to leave. Please remember that all areas of the cafe are under constant video surveillance allowing us to supervise the cat room even if no attendant is present. Any misconduct or improper behaviour will be acted upon immediately with footage referred to RSPCA Tasmania or the police if appropriate. Please adhere to any requests made by your cat room attendant and be assured that all supervisory decisions by staff are made with the best intentions to ensure the safety and comfort of yourself, other guests and our furry staff members.

Do the cats scratch or bite? In association with RSPCA Tasmania and Rescue Cats Safe Haven our cats have all been selected specifically for the cafe with their tolerant and chilled dispositions firmly in mind. As with all animals however there is a certain level of unpredictability in regards to their habits and behaviour. In most cases what appears to be aggressive behaviour can be the result of a negative experience – recent squabbling with another cat, rough play, surprise, fear, stress, over-stimulation or loud noises. Unhappy cats exhibit a range of body behaviours before resorting to action, including shrinking away from the direction of a perceived threat or annoyance, retreating with their bellies low to the floor, putting their ears back flat on their heads, arching their back, flicking their tail from side to side, dilating their pupils, growling, hissing and raising their front paws. If you observe any of the cats displaying these behaviours please move away immediately and notify a staff member. Continuing to pat, tease, provoke or crowd a cat past this point will likely result in it escalating its defensive behaviour.
Supervising parents can encourage a positive kitty experience with their little ones by ensuring they are not screaming or making loud noises, playing roughly with the cats (including running, jumping, pulling tails or ears, poking eyes or restraining or pinning the cats). It's also best to discourage children from putting their hands, arms or faces into cat tunnels, hidey holes, cat pods or through cat flaps. Please also ensure children do not attempt to climb cat towers, furniture or on the cat wall.

Our cat room attendant will advise you of any cat exhibiting negative behaviour and in extreme cases may remove the cat from the main room into 'time out'. Please note that if a cat does bite or scratch this does not mean the cat is bad or naughty and does not give visitors the green light to discipline or punish the cat. Anyone observed doing so, regardless of age, will be asked to leave immediately.

Finally, if a scratch or bite does occur, please alert staff so we can provide you with support in the form of band-aids, wash facilities and other first aid requirements, as well as bring the cats behaviour to our attention.

Can I take photos? Of course! Our furry superstars love posing for the cameras! Please remember to turn the flash off on your camera, phone or other device and, if sharing on social media, set your privacy to public and tag your photos #hobartcatcafe or @hobartcatcafe so we can see your purrfect shots too! Our cats appear on facebook, instagram, snapchat, twitter and a variety of other sites!
Is Hobart Cat Cafe accessible? We certainly are! An approved ramp leads to our front door from the street and our 'cat lock' has been designed with wheelchairs and mobility scooters in mind to ensure there is plenty of room between the two doors. Prone wheelchairs or carts can gain access via a rear entrance with prior arrangement. Please advise staff if you require any assistance.
I have an assistance, service or guide dog – are we welcome? Definitely! We were granted an exemption under the Anti-Discrimination Act 1998 to allow us to limit entry of assistance, service and guide dogs to the main section of the cafe (for their own safety) however you're more than welcome to head through! We're happy to provide you with whatever assistance you need to temporarily take the place of your furry helper or you can bring a companion free of charge to lend a hand. Whilst you're enjoying your visit we'll set up a secluded area near the front counter for your dog to take a quiet break and are more than happy to provide water or treats if required as well as keeping a watchful eye over him or her.
Can you cater to specific dietary requirements? We're committed to providing an amazing cat cafe experience to all our visitors, regardless of needs, and that includes tasty food and beverage options!

Our menu has a wide range of vegetarian, vegan, and gluten free meal options including an exclusively gluten free range of cakes, slices and biscuits. Please note that we are not a certified gluten free kitchen as we do also use regular bread and flour but all shared services are cleaned thoroughly and inspected carefully before gluten free foods are prepared and only clean chopping boards, utensils etc. are used to avoid cross contamination. We also have a separate gluten free toaster to ensure no stray crumbs make their way into your meal.

Please inform staff of any allergies or preferences or specific needs when ordering and we'll make sure your tastebuds have as much fun as you do!
Are the cats available for adoption? Our cats have been permanently adopted from RSPCA Tasmania and Rescue Cats Safe Haven based on them being able to work a crowd in the smoochiest way possible and get along with other cats. By providing a stable home in the cafe we've been able to take them out of the transient shelter environment (which can be quite stressful for cats) and we've allowed them to form bonds and a social hierarchy within an established colony. That and the fact we love them all too much to let anyone go means we're unfortunately unable to offer an adoption service. Our furry babies are part of our family and spending quality time with them everyday is so important.

If you're interested in starting your own furry family we're more than happy to point you in the direction of local shelters who would absolutely love to hear from you.

Where does the money go? Looking after our cats is a full time job with all associated expenses covered by the cafe including food, litter, vet bills, cat toys and furniture, heating and cooling, rent and more. We don't receive any financial assistance from local charities or animal welfare organisations, nor do we have any tax benefits or funding from local, state or federal government. Your cat room entry fee allows us to keep the cats in the manner that they've become accustomed whilst also limiting the amount of visitors at any one time to avoid crowding and stressing the cats.

We are able to supplement the running costs of the cat room slightly by having the attached commercial kitchen which allows us to be the cheapest cat cafe in Australia but without the entry fee we simply wouldn't be able to exist.
Can I volunteer or work at the cafe? We will very occasionally have a position become vacant at the cafe and are always happy to accept resumes. Feel free to drop by the cafe with a copy or email us at jobs@hobartcatcafe.com.au. Unfortunately, as we are a business and not a charity, we are legally unable to offer volunteer positions.